Win a Broadcaster or one of 3 Teles! The annual Supporting Member Giveaway is on. To enter

Click Here

. To see all the prizes and full details

Click Here

. To view the thread about the giveaway

Click Here

.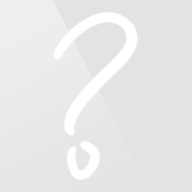 Brother Rob
Tele-Holic, from Detroit
Brother Rob was last seen:

Mar 6, 2020
Loading...

Loading...

Loading...

About

Location:

Your amps and other gear:

BJ
Blues Deluxe
Crate 212 SS
Dunlop Wah
Ibanez SD9
Ibanez TS9 - Keeley Mod
Keeley Compressor
Boss TU-2

1926 Martin 0-18K (Grandfather's Guitar)
2011 Slimtone (La Cab Clone)
2006 Taylor 714ce
2004(?) AV52RI Tele B'scotch - ("Debbie")
2002 AV57RI Strat 2tone Burst ("Peggy Sue")
2003 Nashville Tele CAR/Maple
2002 St'd Strat Wine/Maple w/Texas Speci

"Serious Amateur" Photographer

Interact

Loading...

Loading...