Win a Broadcaster or one of 3 Teles! The annual Supporting Member Giveaway is on. To enter

Click Here

. To see all the prizes and full details

Click Here

. To view the thread about the giveaway

Click Here

.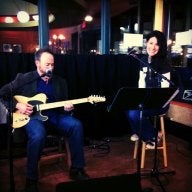 Loading...

Loading...

Loading...

About

Location:

Your amps and other gear:

1976 Silverface Princeton Reverb
1985 Peavey Bandit Teal Stripe
Roland Microcube
Fender Mustang 1

Washburn Custom Shop LT92 Tele
Esquired CV50 - SD Broadcaster
Squier Vintage Modified Strat - Tonerider Classic Blues
Eastman 371 - Vintage Vibe P90
Squier Jazz Bass

Republic Highway 61 Resonator
Takamine F-349
Larrivee L-03R
Rover RM75 Mandolin

Interact

Loading...

Loading...