Will it Float??
With apologies to David Letterman, and without the pretty models, here is the answer to the age old question: will it float? Thanks to a TDPRI member for the dedication to learning the truth about everything Telecaster for this useful bit of information.
One stock 1970's Telecaster:
Hold it just over the water: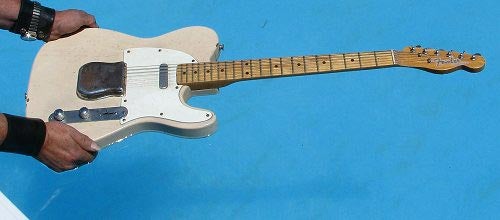 Gently it let go:
It starts floating away. Its headstock just under the water:
Now you know the rest of the story.
Photos submitted by former member 0le Fuzzy