I got a B5 Bigsby to put on my project tele. I want to use the cutoff bridge plate and standard saddles--I never liked the look of the Bigsby plate, it reminds me of the ashtray, which I never used on my old tele.
I built a jig to hold my dremel securely, to grind notches in the back of the plate: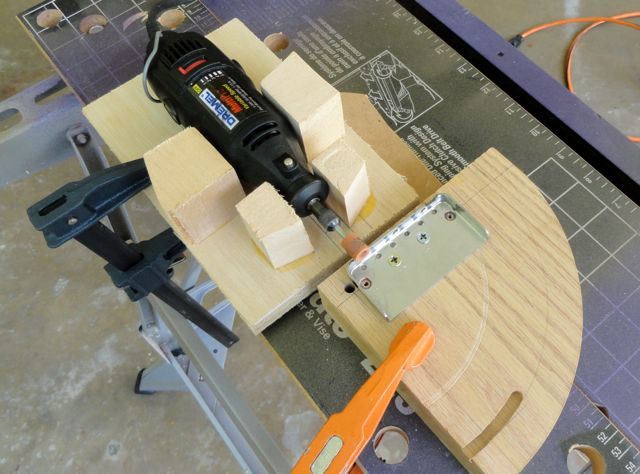 I set the height of the bridge plate with some scrap so that I could rock the tool up and down
just
enough.
It turned out not crappy: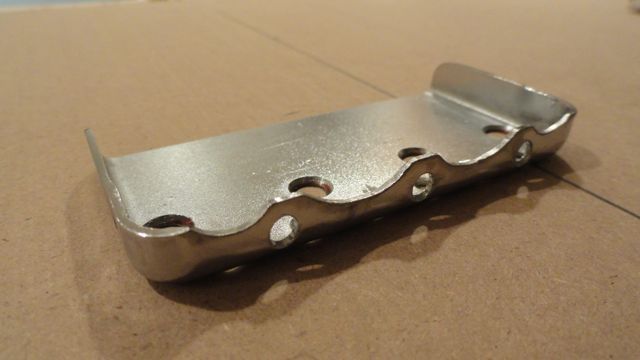 It still needs some filing.
My real problem now is that the B5 string spacing is way too narrow. Callaham sells a modified string bar (or whatever you call it) with the pins drilled out; I queried whether they had a version with wider spacing, so that you don't need notched saddles. They did not--said it really wouldn't fit. I am hereby consternated--I really don't want to notch my compensated saddles...
I was thinking of having one machined locally, though not really sure if this is cost-effective...anyone have other ideas? Thanks!