Order from McMaster Carr
2521A642 General Purpose High-Speed Steel Hand Tap Bottoming, 5/16"-18, H3 Pitch Diameter, 4 Flute each $5.84
90248A018 Steel Self-Locking Thick Wall Insert 8-32 Int Thrd, 5/16"-18 Ext Thrd, 19/64" Length, packs of 10 , $7.50
91802A204 18-8 SS Oval Head Phillips Machine Screw 8-32 Thread, 1-3/4" Length, packs of 50 pack $6.82
* I actually use 1 1/2" machine bolts, not 1 3/4", but 1 3/4" is standard screw size for Fender style necks.
( This is a new build, so I don't have pictures of step one)
When I do this on a guitar.
1. Remove the neck, and plug existing holes.
2. Place neck back in neck pocket, clamp it to the body, and install the E strings to line up the guitar neck.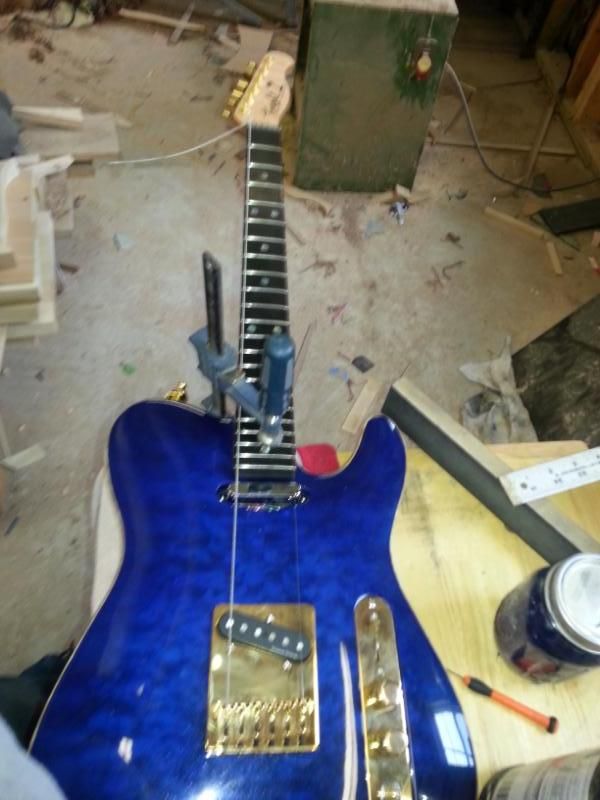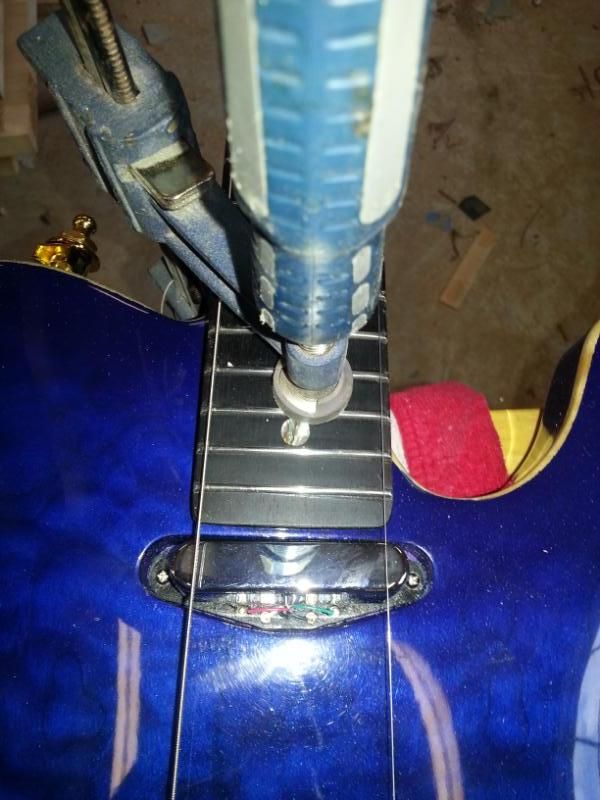 3. I take a brad point bit (same diameter as the body mount holes) and center punch all four holes.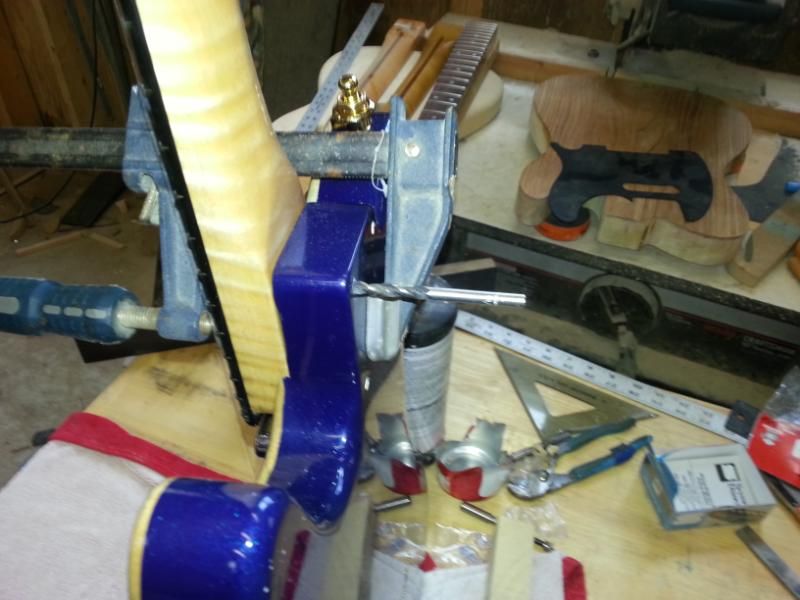 4. Remove neck.
5. Place neck in a drill press vice so its perpendicular to the drill bit in the drill press.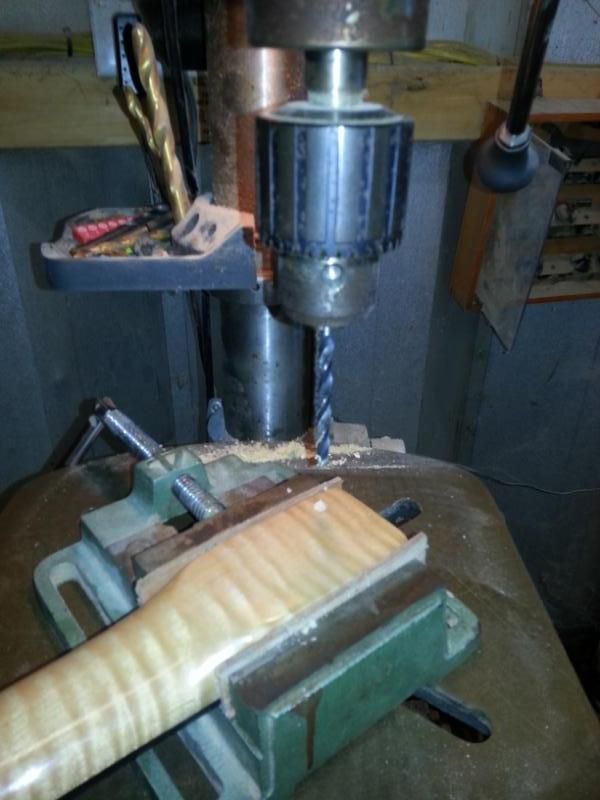 6. Drill all four insert holes. For these particular inserts, I am using a 1/4" bradpoint drill bit. I set my depth stop on the drill press to prevent over boring.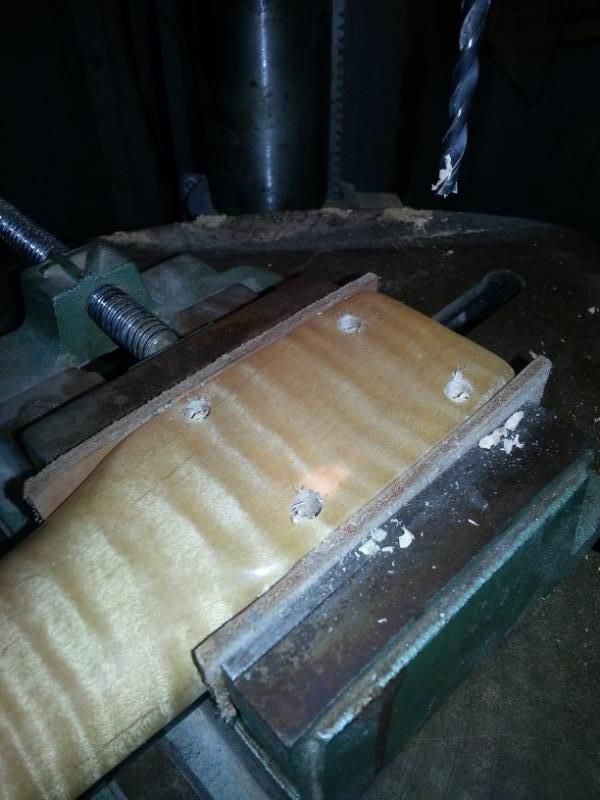 7. I take something like a diegrinder stone to and bevel the top of the holes. If you do not bevel the top of the holes, the inserts like lift up the top layer of wood. Causing it to crack.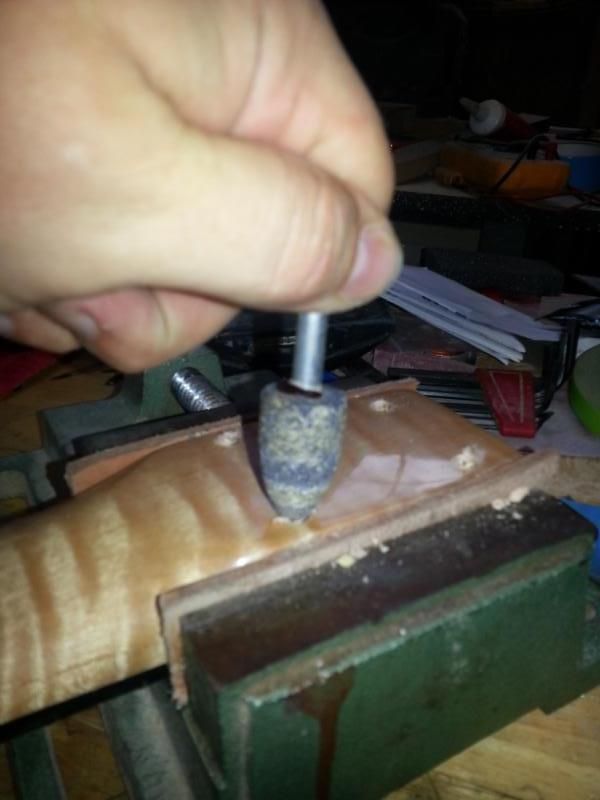 8. Tap all four holes.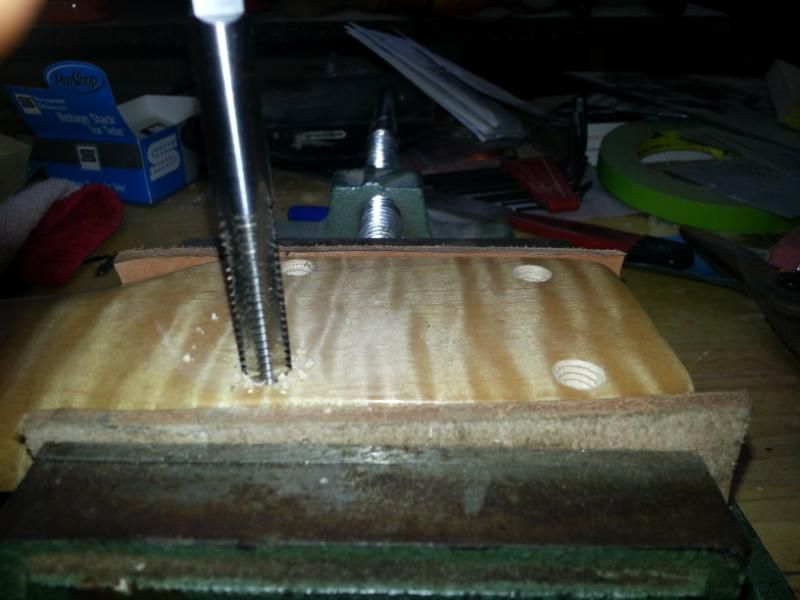 9. Install threaded inserts.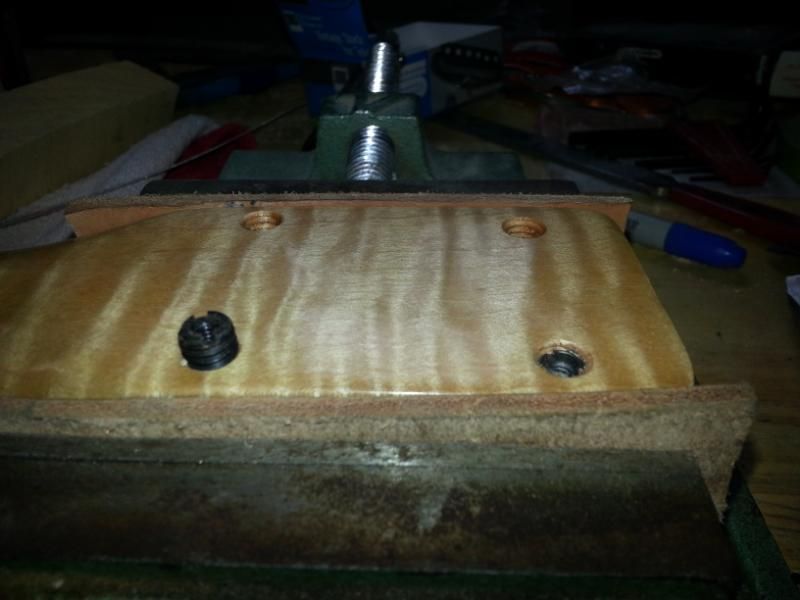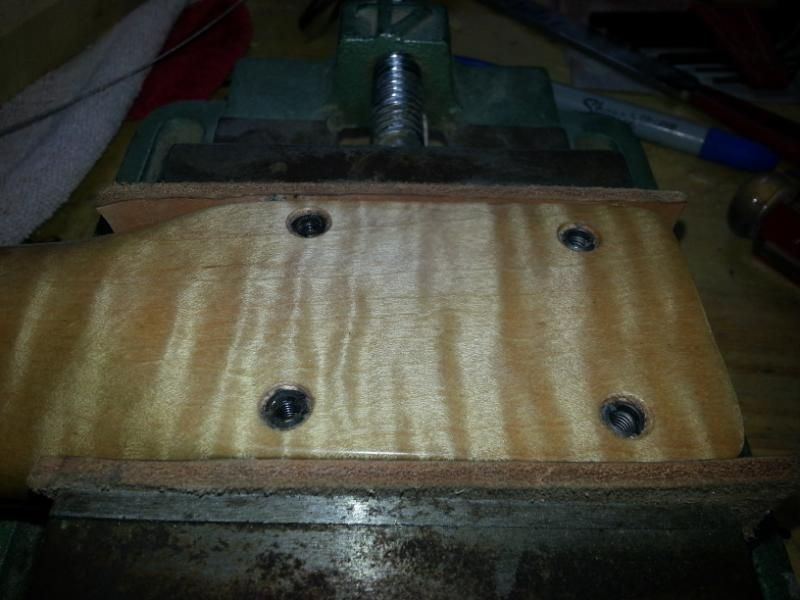 * I like to set them even with the bottom of the bevel. That way it sits just below the surface.
10. Put the guitar back together.