once you are through, if the neck is a little "off" it can be corrected by de-tuning to reduce tension, loosen the neck bolts and give the neck a bump laterally to correct... Even a guitar with a dead snug neck/neck pocket fit, it will still move a crack, it only takes a few thousandths movement at the nut to move the strings 1/16 at the 20th fret...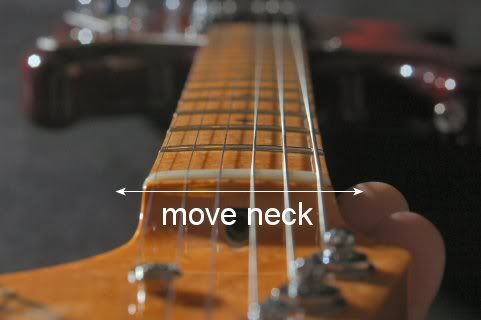 Ron Kirn
__________________
"Silence in the face of evil is itself evil:
God will not hold us innocent.
Not to speak is to speak. Not to act is to act." Bonhoeffer
The closest I ever got to a 4.0 in college was my blood alcohol content.
www.ronkirn.com