Someone a while back was lamenting people who keep putting things on CL at a price that doesn't sell, and why don't they drop their price. My response was that I do that all the time and just wait for the right person who comes along and wants what I have at the price I'm willing to accept, or with the trade I'm looking for.
I picked up an Epiphone SG at a Best Buy closing a while back that I just really didn't bond with and never played, so it's been up on CL for the last few months for $200 with a gig bag. I bought it for $179 plus tax or so, so a $200 flip would be pretty much even. I've had a few bites and tire kickers come by and check it out. It's a nice guitar and one of the ones that actually has a non-rubber neck. The electronics and pickups aren't the greatest, but it's a Chinese Epi so it is what it is.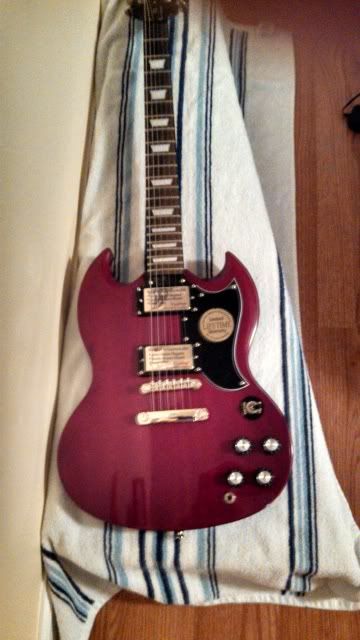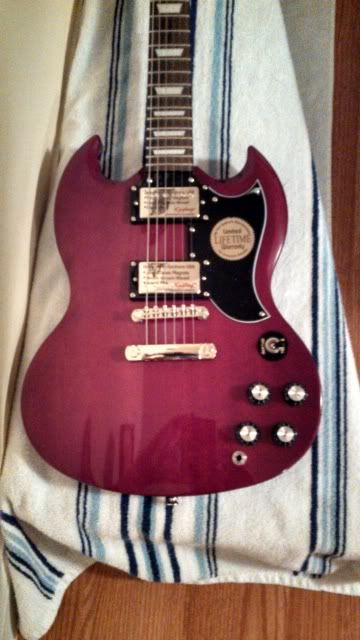 I got an email last night from that one person who wanted exactly what I had, and he had something that was very intriguing.
Enter - Squier Deluxe Daphne Blue Strat.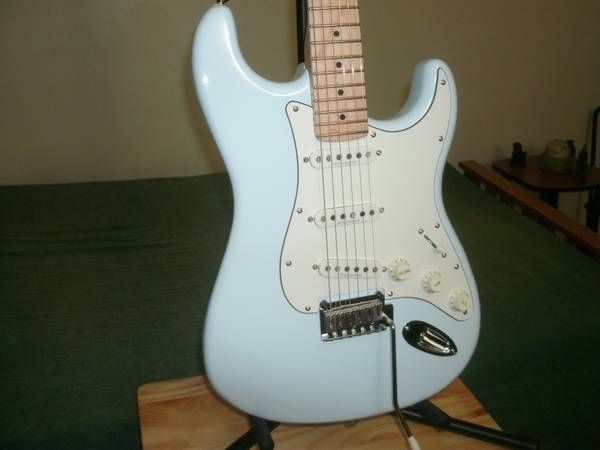 Absolutely love it thus far. Dead mint condition. The Duncan Designed PUs are very sweet, great tone, and pretty quiet. Low and slick action, love the satin maple neck. In fact, I've been looking for another maple neck git for a while now.
Straight up trade. I threw in a gig bag for the Epi, he threw in a tweed Musician's Gear case (which by the way are on sale right now for $50, might have to snag another).
Talk about a win win!