Well the two screws that just turned, were not stripped they were broken.
I tried to drill them and use a left hand remover, but the bit wandered on both.
I made a tool to remove them.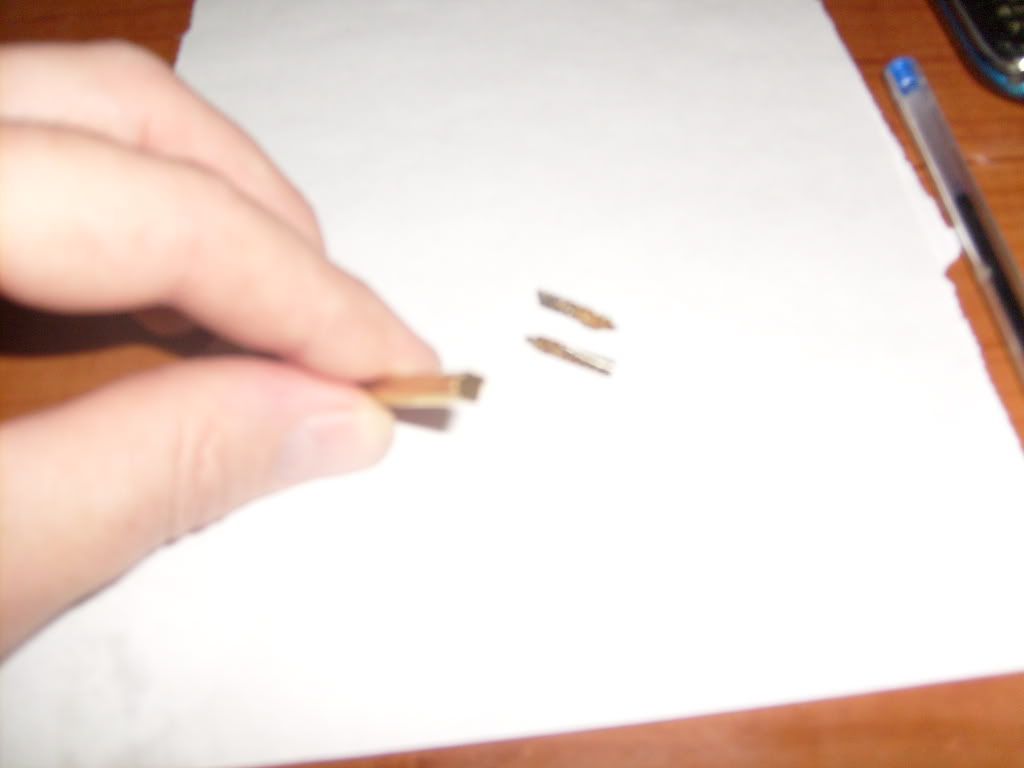 Used a piece of tube 1/8" cut some teeth in it with the dremel, mounted it in the drill press, drilled down 1", and cored that sucker like an apple.
Glued in some dowels, drilled new pilot holes, got the bridge back on nice and straight, and set it up with five springs nice and tight to the body.
Used the information here
http://www.tdpri.com/forum/tele-tech...ele-101-a.html
and made the frets nice and smooth.
Plays like buttah!
I have used the fuzz effect on my Digitech RP 255 before, but it never sounded as good as it does with this guitar, mmmmmmmmmmm nice and hendrixy...
I adjusted the pickup height, and boy this thing quacks.
Great clean sounds, better with a little dirt, and even better with the fuzz!