Picked one of these up a few weeks back: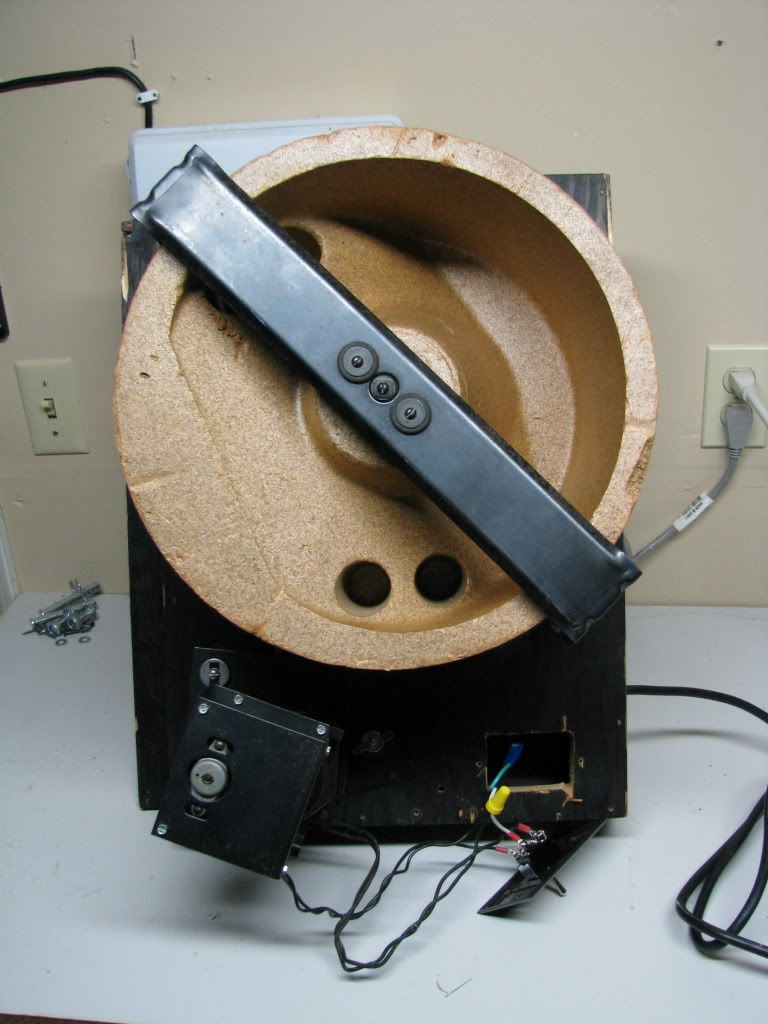 It's a foam "cheese wheel" baffle, speaker and two-speed motor gutted from an organ. The speaker was a small, oval deal with a pretty crummy guitar tone. The guy I bought it from had wired the motor up with a rheostat and switch, which is really bad for inductor motors like these (burns them out). In the end, I stripped off the hardware and motor and used the baffle as a template for a new cab. I also picked up a 10" Fender speaker from the TDPRI classifieds to replace the oblong one that came with the baffle.
I did a bunch of online research and put together a set of plans for a Fender Vibratone/Leslie 16 cabinet. Ordered some black tolex, grille cloth, metal corners and a handle from Mojo Tone Amp Supply. Borrowed a friend's router and built the cab from 3/4" MDF, and this was the result: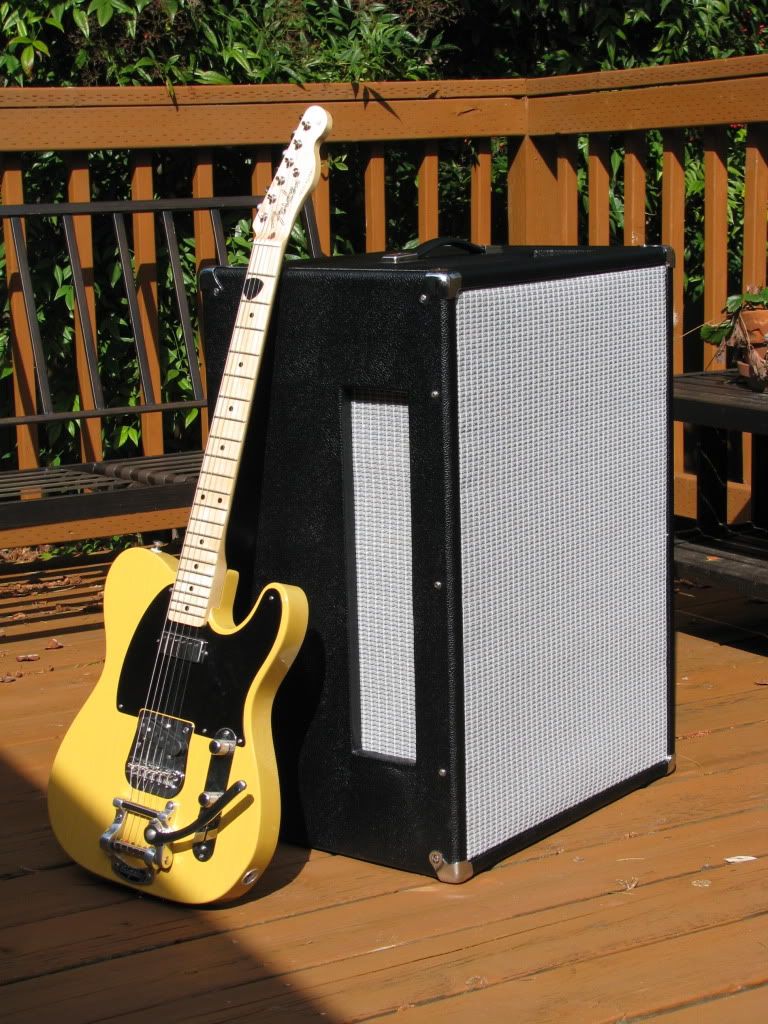 I basically copied the original Fender Vibratone dimensions, except I enlarged the side ports to the Leslie 16 size. The Fender ones just looked too small.
For the internal baffle, this cab basically follows the Fender and Leslie for the wheel placement. I moved the motor to the 6 o'clock position, rather than the original 4 o'clock, because the mounting bracket for this motor didn't enable a vertical arrangement of the motor and wheel in the side-mount location. As it is, I had to unscrew the fast motor shell and rotate the halves by 90 degrees to get things lined up, but it worked out perfectly on assembly.
For the back, I left everything the same as the original: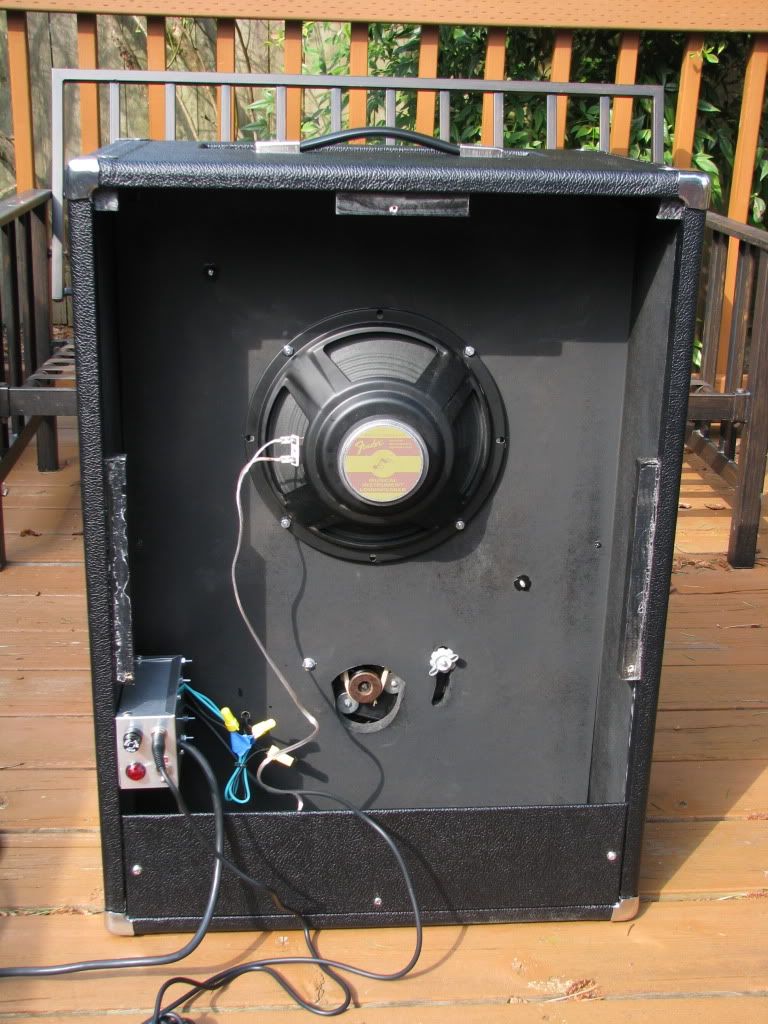 You can also see that placing the motor in the 6 o'clock position also enables motor tension adjustment with the back panels on.