My Take On It — the Music Biz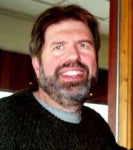 I run a guitar website and that doesn't make me an expert on anything. But do you think that's going to stop me from talking about stuff? Of course not. So, welcome to my every once and a while when I feel like it "blog" on stuff I think readers at the TDPRI might be interested in.
Today, I stumbled across this "podcast" on the subject of the music business and its future and thought I'd like to share this with folks here. Since many of you are in the music business either part time, or full-time this is an issue that relates to you directly.
Greg Kot, is music critic for the Chicago Tribune and others, and he wrote a book called Ripped: How the Wired Generation Revolutionized Music. In a recent podcast interview on Public Radio International, he enumerates the precise downfall of record labels and why iTunes isn't their savior.
In his interview in the podcast below on — The Sound of Young America, Kot states that the music industry was actually one of the primary causes of piracy. The corporatization of radio, tightly controlled playlists and even the explosion of boy bands in the late 1990s, meant in turn that commercial radio was nearly ruined. There was little or no room for new groups or even genuine out of the box geniuses like, say, Prince or David Birne, and devoid of "good" music, the market simply reacted with Napster and others. It was the only way for people to actually find "good music."
Kot lays out all the standard points—most artists don't make money on record sales and the download revolution has encouraged the indie groups and a huge variety of new and exciting acts. Plus he says that the RIAA's insistence on trying to sue piracy out of existence only led to the public having absolutely no guilt about pirating music. He also doesn't think that iTunes, is the savior of the music business either.
Take a listen to this podcast below… and then use the comment form below to give me your take on it:
NOTE: I've been told that Internet Explorer is not showing the embeded audio player that other browsers are showing in this post. If you don't see the player above then follow this link: Greg Kot Interview